Date: 19 May 2018

(24 days from now)
Weather Essentials for Pilots
Event type: Micro - 3rd Party
Airport ID: KUES
Location: East Central WI; 15 nm W of Mi
How long: 2 days (Sa
Time zone: CST
Event place URL: http:// http://avwxworkshops.com/live-workshops.php

Developed and presented by
CFI & former NWS meteorologist, Scott C. Dennstaedt
Do you know the best kept secret in aviation?
Then attend this unique two day aviation weather workshop to find out! As a pilot, there's no question that weather disrupts your flying activity more than any other physical factor. You strive to gain the most utility out of your aircraft while minimizing your exposure to adverse weather. Weather Essentials for Pilots will enhance your preflight and in-flight situational awareness beyond the standard briefing.
Be sure to reserve your seat to Weather Essentials for Pilots.
It will challenge your most basic understanding of the weather.
· Tuition is $429 USD per person if registered prior to April 10, 2018 · Elite members of AvWxWorkshops.com receive a 15% discount
· Bring a friend or companion for an additional $329
· Lunch is included on both days
Visit http://avwxworkshops.com/live-workshops.php (above link) for more
details or to register today for this unique live two day aviation weather workshop!
Contact Scott C. Dennstaedt | scott@avwxworkshops.com | (704) 759-6601
Waukesha, Wisconsin 15 nm W of Milwaukee
HOST
Mr. Jim Hausch
(414)254-1857
jimhausch@gmail.com


---
Date: 24 May 2018

(29 days from now)
Rough River, KY Fly-in - Rooms are almost Sold OUT
Event type: Full
Airport ID: 2I3
Location: Central Kentucky
How long: 2-3 Days
Start time: Thur, Fri or Sa
Time zone: EST
Event place URL: http://parks.ky.gov/parks/resortparks/rough-river/
Event resort URL: http://parks.ky.gov/parks/resortparks/rough-river/reservations.aspx

RESERVED ROOM BLOCK EXPIRES THIS FRIDAY, APRIL 20TH!!!

MEMORIAL WEEKEND is SUPER Popular!

ALL 'public' rooms at Rough River are already SOLD OUT - except for the temporary block being held for MBS and those expire THIS FRIDAY, APRIL 20th!!!




Don't miss the perennial favorite, signature event of the MBS season: Rough River KY!

Barbecue, Pontoon boats, shopping, seminars, and beautiful country - Rough River has it all!

Our beloved Larry Olsen has busted his chops to get our reservations for us, and it's a good thing he did!

It's MEMORIAL DAY WEEKEND at a VERY POPULAR place.

They are already TURNING AWAY other guests that do not have a 'reserved block' as Larry has procured.

But they are not holding those rooms forever!

Sign up here (below), make a room reservation, and pack up the coolers!!!! :)





HOST
Mr. Henry Fiorentini
(847)682-4550
Henry@N78HF.com


---
Date: 12 September 2018

(140 days from now)
Wingin' It to Reno Air Races
Event type: Mini
Airport ID: KRTS
Location: Reno NV
How long: 3-5
Time zone: Paci
Event place URL: http://airrace.org

55th annual Reno Air Races! Air racing is billed as "the World's fastest motor sport" and Reno is one of the few remaining venues to experience.
We will contract rooms and meals with a local hotel and attendees will have a point person at the hotel to contact to reserve rooms directly.
We will have a Hospitality Suite at the hotel for evening gatherings, & we plan to have a prime rib dinner on Saturday evening.
We will also make arrangements for parking your planes at a local airport & hopefully have both parking & fuel discounts.
We will make arrangements for discount pricing for: transportation to/from the hotel & the race grounds, Race & Pit tickets, souvenir bag of goodies, & lunch.
If there is enough interest, we will negotiate discount pricing for the Chairman's Hospitality Tent at the Race grounds
We will also have some side trips arranged for the spouses, who do not want to "tire kick" every day.
Please contact Sandra asap to let her know of your interest in participating in this awesome event so we will know how many rooms to reserve!!
Email her at dreambuildertwo@me.com
HOST
Mrs. Sandra Nickson
(931)680-7508
dreambuildertwo@me.com


---
MBS Member Personal Event
Date: 04 October 2018

(162 days from now)
Door Cty Fall Tour
Event type: Mini
Airport ID: KSUE
Location: NE Wisconsin
How long: through Su
Start time: Whenever people
Time zone: CST
Event place URL: http://https://www.doorcounty.com/
Event resort URL: http://www.alpineresort.com/

This is just a 'place holder' for now, exact dates to come.
But basically ' a 3 or 4 day weekend during the fall season of Door County....'

HOST
Mr. Henry Fiorentini
(847)682-4550
Henry@PanatechComputer.com


---
MBS Member Personal Event
Date: 05 June 2019

(406 days from now)
Pancake secret event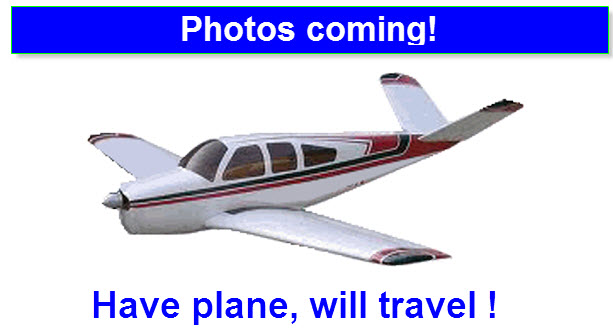 Event type: Hosted By 3rd Party
Airport ID: Kpwk
Location: N I'll
How long: 3hrs
Start time: 9am'sh
Time zone: Cst

A sample
HOST
Mr. Henry Fiorentini
(847)682-4550
Henry@PanatechComputer.com


---