MBS Member Personal Event
Date: 08 July 2017

(11 days from now)
Fly-in / Drive-in at Two Dreams
Event type: Micro
Airport ID: 8TN2
Location: Central Tennessee
How long: a few hour
Start time: noon
Time zone: Cent

Ted and I are hosting a gathering at our home in central Tennessee.
Burgers and bratz
If you are a model airplane flyer, we have plenty of room for those as well.
Please come and join us for a post 4th of July Party!!
Ted & I will provide the burgers
& bratz, deviled eggs, & Caribbean teapunch & bottled water.
Please let us know what appetizer,
side, or dessert you would like to bring.
The pool is ready for fun & relaxing…
Bring your swimsuits!

We look forward to spending time
with each of you.

There are four bedrooms each w
a private bath available if you would like to stay over, or are
coming in from out of State.

Please RSVP with how
many can attend & what you plan to bring…

931 680 7508

Rain date will be Sunday 09th
July

2026 Richmond Pike

Shelbyville TN 37160

Looking forward to spending time
with you ALL!!

Blue Skies & Tailwinds

Sandra & Ted
HOST
Mrs. Sandra Nickson
(931)680-7508
dreambuildertwo@me.com


---
Date: 03 August 2017

(37 days from now)
FlyIn to Land O'Lakes, WI
Event type: Full
Airport ID: KLNL
How long: 4
Time zone: Cent
Event resort URL: http://gateway-lodge.com

Fly in to Land O'Lakes airport, stay at the Gateway Lodge within walking distance. Plans for skeet shoot, canoe trip, airport meal and more. Great place to relax.
NOTE: We only have 18 rooms, so reserve early. Contact either Lynn or Sandy on the web site, in reservation, mention you're with MBS. We do have a very close overflow hotel, if needed.
There will be more to come as we finalize things.
The Canoe/Kayak trip will be easier with new sit on kayaks, as well as canoes.

HOST
Capt. Larry Olson
(727)744-7276
FL4321@gmail.com


---
MBS Member Personal Event
Date: 21 August 2017

(55 days from now)
Total Solar Eclipse watching
Event type: Micro
Airport ID: TBD
Location: Southern Illinois (Springfield
How long: 1
Start time: Eclipse is at 1
Time zone: CST
Event place URL: http://https://www.greatamericaneclipse.com/?gclid=CPen3NzZuNMCFUi2wAodpjYA4Q

This is just a 'place holder'.
But a 'once in a lifetime' TOTAL ECLIPSE will be taking place this summer.
The path is in the image.
We are thinking of planning a trip down toward Springfield IL where a Large group of scientists, speakers and others will be gathering.
This is effectively a 'pancake breakfast fly in' but with an eclipse instead of food.

Sign up if you are interested. There are no fees, just a 'get together' for a cool event.
HOST
Mr. Henry Fiorentini
(847)682-4550
Henry@PanatechComputer.com


---
Date: 06 October 2017

(101 days from now)
Door Cty Fall Tour
Event type: Full
Airport ID: KSUE
Location: North East Wisconsin
How long: 3 days
Time zone: CST
Event place URL: http://www.travelwisconsin.com/northeast/door-county

Door Cty has been called the "New England of the Midwest"
Find out why on a beautiful, early Fall weekend.

HOST
Mr. Henry Fiorentini
(847)682-4550
Henry@N78HF.com


---
MBS Member Personal Event
Date: 05 June 2019

(708 days from now)
Pancake secret event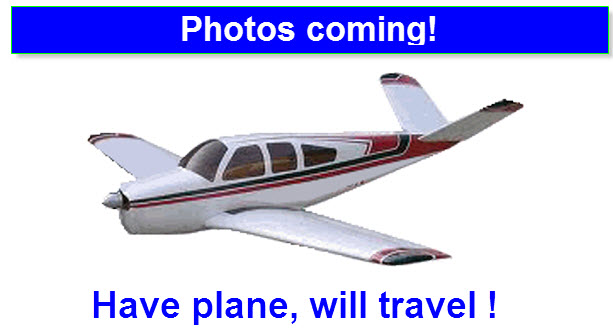 Event type: Hosted By 3rd Party
Airport ID: Kpwk
Location: N I'll
How long: 3hrs
Start time: 9am'sh
Time zone: Cst

A sample
HOST
Mr. Henry Fiorentini
(847)682-4550
Henry@PanatechComputer.com


---